China's Latest COVID-19 Policy and Entry Rules (Updated January 9, 2023)
2023-01-10 18:06
---
China's Latest COVID-19 Policy and Entry Rules(Updated January 9, 2023)

China announced reopening from January 8, 2023, so Sourcepro compiled the following customs clearance tips for your reference.

If you want to know more details, please feel free to contact us.
Passengers can enter China without quarantine from Jan 8,2023. All you need is a negative PCR result within 48 hours before departure. You do not need to apply for a health code.
China also restarted the visa-free policy from January 8, 2023. It means that you can travel to China without applying a new visa if you are qualify for visa-free transit policy.
Chinese Mainland is opening up further. There is no quarantine for mainland travel between Hong Kong and Macau.
For travelers who hold a tourist visa or 10-year visa, further opening may have to wait until the second quarter of this year.
Here is a brief summary for entering China:
1. Make sure you have permission to enter China (valid permit, visa, or ID card).
2. Book a flight to China (taking direct flights or transferring to China is allowed).
3. A PCR test must be carried out within 48 hours before departure, and the flight can only be boarded after the nucleic acid is negative.
4. Board the plane. Have your ID card or passport with permit/visa ready.
FAQ:
1. Who can go to China according to China's current entry policy?
Though China has announced the quarantine-free policies for the travel after January 8th, 2023, the Tourist Visa is still suspended. Inbound tourism to China is still not feasible. Now there are four ways for foreigners to enter China:
 Holding a valid Chinese residence permit for work, study, personal matters, or reunion.
 Holding a diplomatic, service, courtesy, or C visa.
 Holding valid APEC business cards.
 Applying for a new China visa (the previous visa will not be cancelled) — Z-, M-, R-, X1, Q-, and S-visas now are available.
2.How to Enter China for Business (M-Visa and APEC Card)
Method 1: Apply for an M visa
To apply for an M visa, you will need:
A Company Invitation Letter (issued by your business partner)
Method 2: APEC Card
If you hold a valid APEC Business Travel Card, you can directly enter China with the card without re-applying for a visa.
If your APEC business travel card is issued by the United States or Canada, you also need to apply for a new visa.
3.What to do when you get the entry permission?
From January 8th, 2023, for all travelers, whether you are vaccinated or not, you're suggested to take one PCR test within 48 hours before departure, and board the plane only after the nucleic acid test is negative. There is no need to apply for a health code.
If you transit to China through a third country, you can take a PCR test in the departure city or transit airport/city.
4.What's the Hong Kong Entry Requirement?
Travelers from overseas, Chinese Mainland, Macau, and Taiwan will need a negative PCR test result before departure within 48 hours. Quarantine is not required.
5.Can foreign nationals in Hong Kong enter Chinese Mainland?
Yes, but you need to apply for a visa to enter Chinese Mainland.
You will need a negative PCR test result before departure within 48 hours when entering Chinese Mainland from Hong Kong.
Quarantine will not be required when you come to Chinese Mainland from Hong Kong after January 8th, 2023.
6.What's the COVID Situation in China Now?
Domestic anti-epidemic measures are also being adjusted and optimized. Health codes and negative nucleic acid test results are not required for domestic travel. No more landing tests.
People will be able to enter most places without showing a negative certificate or their health code.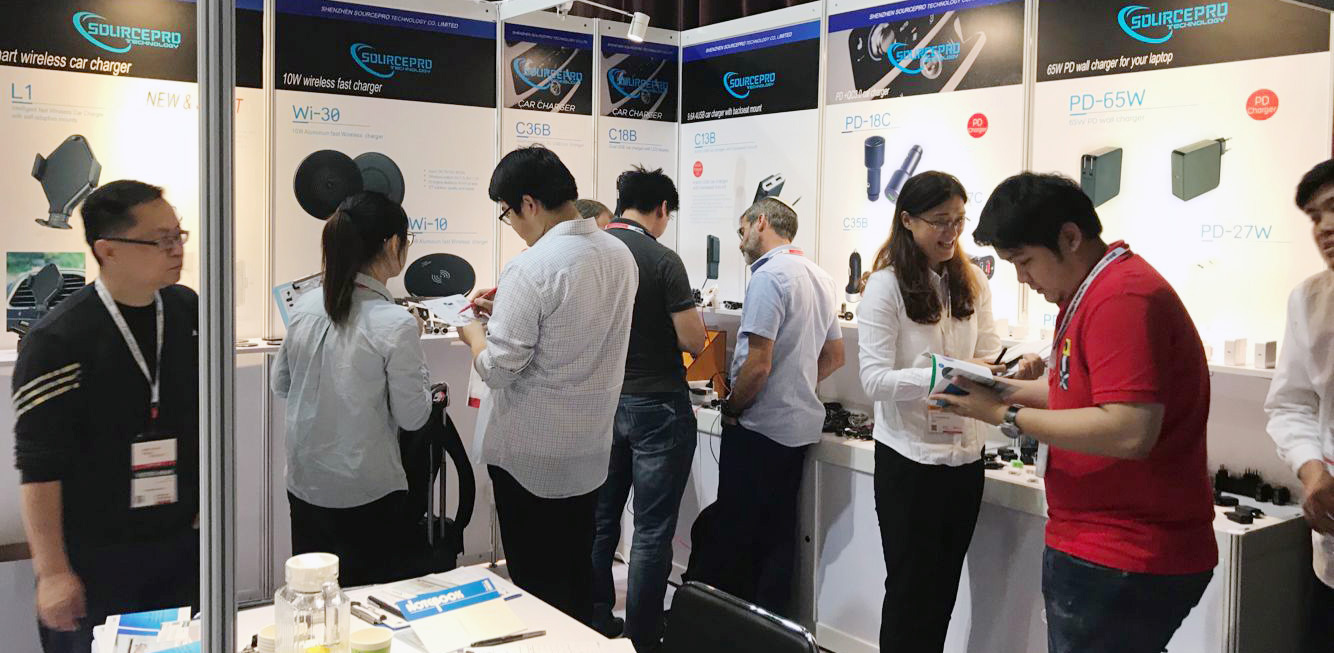 Sourcepro participates in Global Sources Consumer Electronics and HK Electronics Fair in Hong Kong every year, we are looking forward to your arrival and meeting you in China.